| | |
| --- | --- |
| Price: | $8.95 |
| Availability: | in stock |
Selected
Percussion Ensembles & Drum Cadences!
Composed and/or Arranged by John Schuberg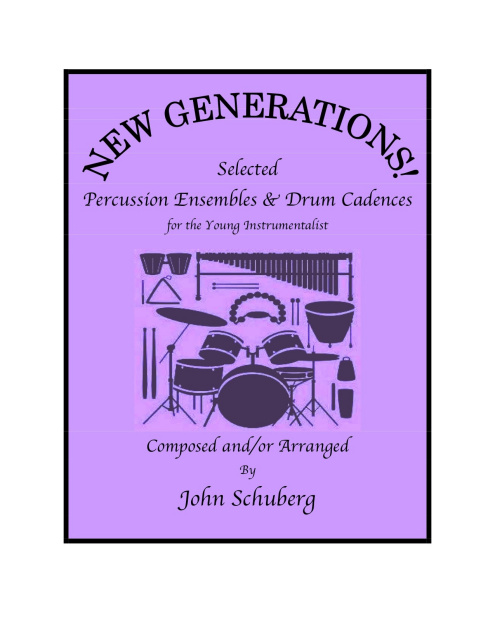 9 Percussion Ensembles & 7 Drum Cadences are included in this wonderful collection for developing percussion sections. A variety of styles are presented for different skill levels such as: swing, march, latin, rock. A full set consists of a Score Book and 6 Part Books.
Contents
Buffalo Dance - Elementary
Regimental March - Elementary
Movin' Out (Rock) - Intermediate
Frere' Jaques (Swing) - Intermediate
Santa is Coming To Town - Elementary
Frosty the Snowman - Intermediate
Banana Boat Express - Advanced
The Tarantula - Advanced
Lion Sleeps Tonight - Advanced
"Toothless Grin" - Cadence
"Crabcakes" - Cadence
"Street" - Cadence
"Numba" - Cadence
"Roids" - Cadence
"Skookim Creek" - Cadence
"Mustard Pants" - Cadence